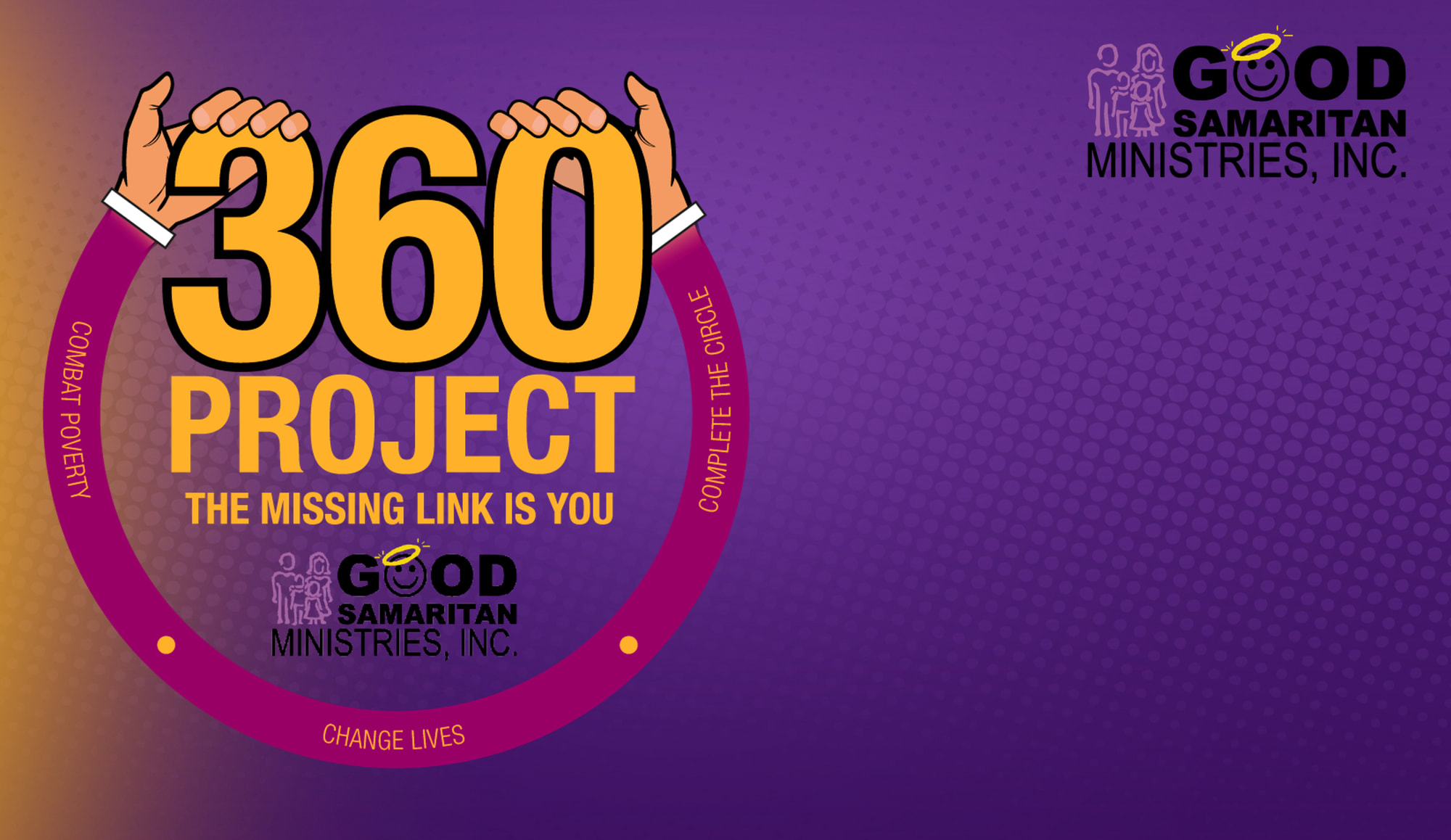 More families are facing poverty than ever before. Many of them are living just a paycheck or two away from being homeless. Over the past year, more than 3 million Americans faced homelessness due to job loss, financial problems, physical health problems, mental health issues, and substance abuse. Over the past year, Good Samaritan Ministries assisted with over 150,000 homeless prevention cases yearly in 9 counties with rent and utility assistance, food, clothes, showers for homeless men, special programs, eye clinic, legal clinic, counseling center, and more. Good Sam. is on a mission to prevent homelessness, serving the homeless and most importantly sharing the Love of Jesus through education, mentoring and social services. We work with individuals and families on long-term solutions for their financial, emotional and spiritual well being.
We tend to think of the mission field as a far off place and missionaries as people who have a special calling to go there. The mission field will change your perspective, the mission field is were the need is located, the mission field is where we are called, the mission field is our backyard. Good Samaritan Ministries are missionaries here in the mission field of Upper East TN who are called by God to serve on the front lines to combat poverty in the lives of those in this region. But there is one problem with this mission…
THE CIRCLE IS INCOMPLETE!!!
So, we have launched the "Good Sam. 360 Project'! The 360 Project is a "complete the circle" initiative to combat poverty and change lives in the Upper East Tennessee Region. There are 360 degrees in a circle. The circles represent unity, wholeness, continuous effort, and humanity. The Good Sam. 360 logo includes the Good Sam. logo to connect the project with the ministry. The hands in the 360 logo represent the hands that will join together to complete the task at hand. They are pictured to grab the number 360 in order to symbolize a person (the 360 partner) completing the circle. The circle was specifically closed by human hands in order to stress that we have to grab on to the Good Sam. mission and connect to the needs of our neighbors.
360 PROJECT GOALS… 
Combat Poverty
Change Lives
Complete the Circle 
In order to be successful in completing The Circle, the 360 Project needs you to become a partner! When you partner with Good Sam. lives are changed, mouths are fed and poverty gets a smack in the face. "Complete The Circle – YOU ARE The Missing LINK!" 
​
360 PROJECT WAYS TO GET INVOLVED…
PRAY for us daily
ADVOCATE/ tell someone about Good Samaritan Ministries
VOLUNTEER your free time
GIVE (THE AVG. PERSON waste $18/day)  GIVE $1 or more a day for 1 year to Good Samaritan Ministries to combat poverty and change lives!
YOUR $1/DAY DONATION CAN…
Assist a single mother with her rent ($100)
Assist an elderly neighbor with their utilities ($50)
Provide 7 meals for the homeless ($35)
Provide 7 showers for a homeless male ($35)
Provide a food box for a family ($35)
Provide a food box for a child and their family during the summer ($35)
Provide a food box for a family during Thanksgiving or Christmas ($35)
Provide a back pack and school supplies to a child ($35)
TOTAL: $360 
WILL YOU BE A LINK? 
WILL YOU BE A LINK TO combating poverty for the little girl who went to bed hungry in the dark because her parents could not afford food and electric?  
WILL YOU BE A LINK TO combating poverty for the military veteran who needs a food box, shower and clean pair of clothes?
WILL YOU BE A LINK TO combating poverty for the single mother of three who currently lives in her vehicle with no place to go?
WILL YOU BE A LINK TO combating poverty for the elderly woman whose fixed income doesn't afford her enough for her much needed medications?
WILL YOU BE A LINK? Will you partner with us to combat poverty and change lives in this region?
#goodsam360
#iamalink360
#goodsamjc  
BECOME A LINK TODAY!!!
GIVE $1 or more a Day for 1 Year
​become a
360 PARTNER
subscribe below today!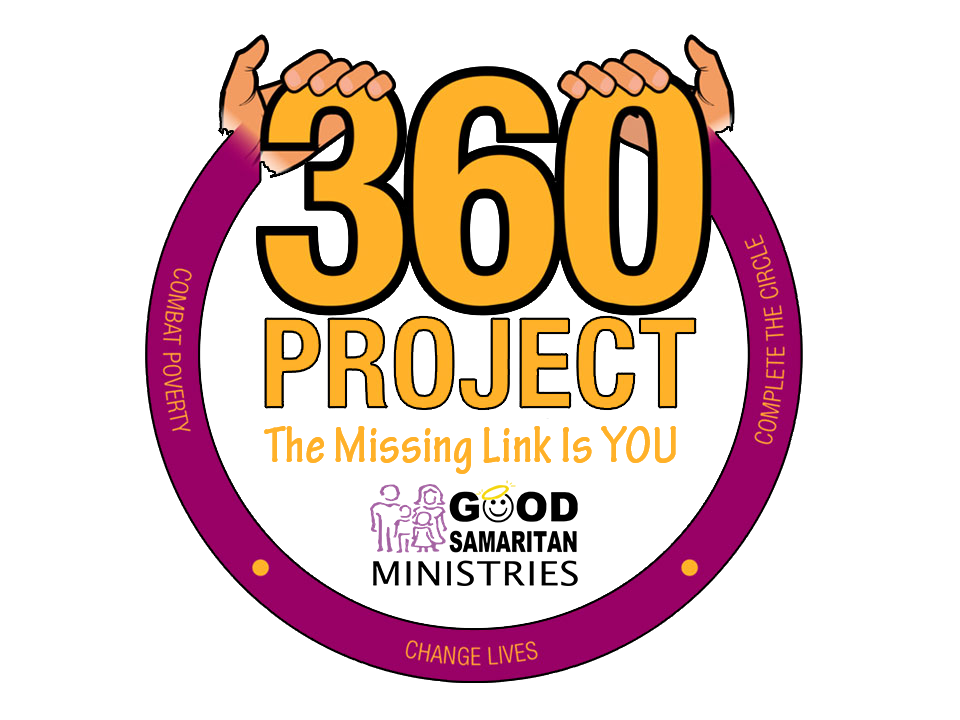 OR, donate your custom amount today…
Complete the circle by giving a 

$1

 or more a day to help combat poverty and ​change lives one person at a time… You are the missing link!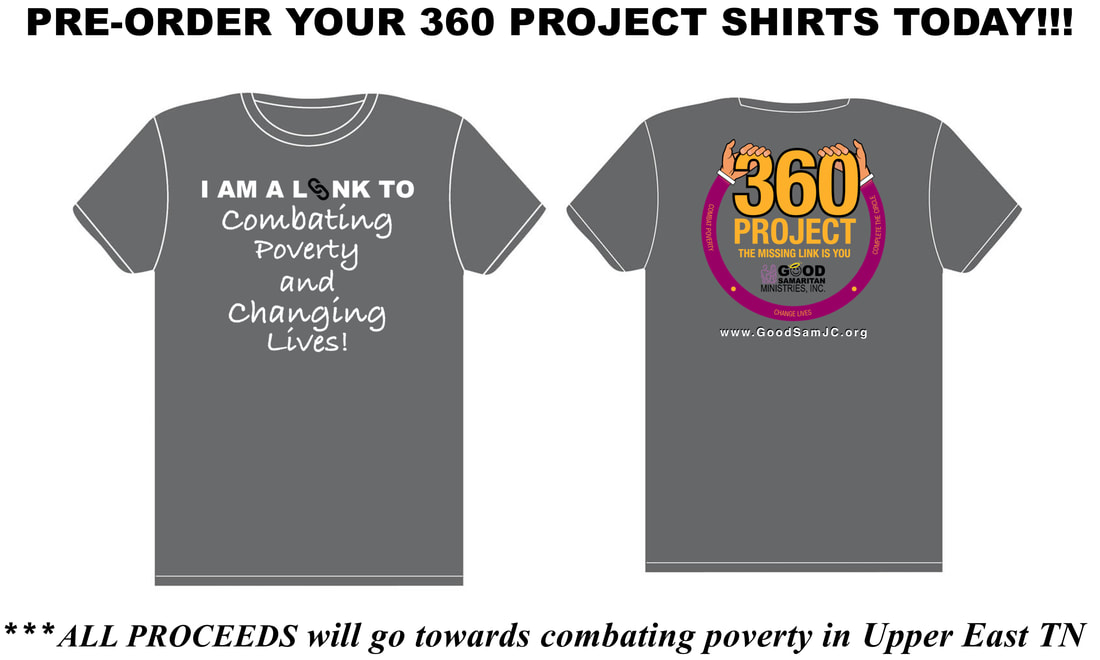 PRE-ORDER YOUR SPECIAL EDITION
"I AM A LINK" SHIRT(S) TODAY for $20!
Your $20 can provide 3 meals and 1 shower for a neighbor in need.
PLEASE ORDER on our safe and secure on-line checkout site –>