Give Today. Make Tomorrow Better.
Good Samaritan Ministries is a faith-based ministry that provides for those in need through education, mentoring, and social services. We serve the poor, the needy, the destitute. We seek to serve the homeless and to reach out to prevent homelessness in the six counties of east Tennessee. We do this by providing essential goods and services to those experiencing both temporary and long-term financial hardship. Yes, we meet the basic needs of food, shelter, and clothing, but also seek to empower the escape from poverty.
We recognize the God given dignity of each individual and participate in a ministry of restoration: one that enables wholeness as people realize their full potential in Christ. We do not work in isolation from the community. We work within a continuum of care alongside churches, individuals, agencies, as well as local, state, and federal government as we provide a combination of relief and long-term solutions to poverty and homelessness in our region.
We need your help to provide assistance throught our community. Together we can make a difference. Combat poverty. Change lives.
Additional Ways to Give:
Write a Check
Make checks payable to "Good Samaritan Ministries" and mail to:
Good Samaritan Ministries, P.O. Box 2441, Johnson City, TN. 37605
Give Over the Phone
Call us at (423) 928-0288
Donate Monthly
Learn more about our 360 Program here.
 Host a Donation Drive
Demonstrate your commitment to the community by hosting a donation drive.
Donate Your Vehicle
Donate Items
Find out more about our Good Sam Thrift Store here.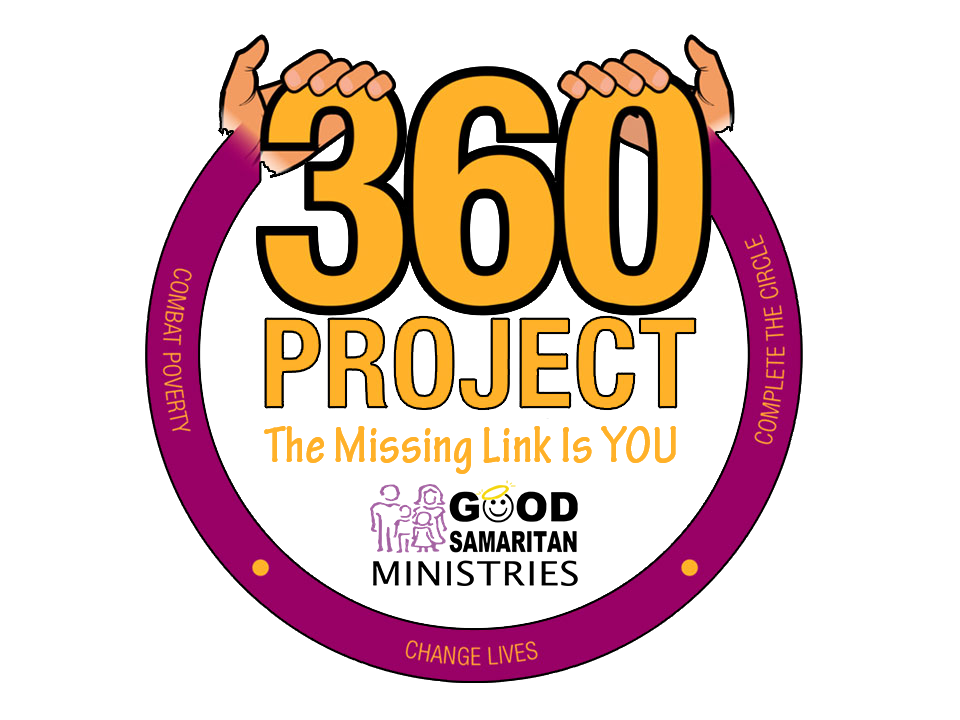 GIVE MONTHLY
​Become a 360 PARTNER. Subscribe below today!
Complete the circle by giving a $1 or more a day to help combat poverty and ​change lives one person at a time… You are the missing link!