Coming Saturday, February 1st 2020 to a pool near you.
Chill Out…..You've Got This
Freezing' For A Reason is so much more than an icy dip in the water.
Participants ‒ or "plungers" ‒ raise funds to get wild and plunge into an icy pool at The Wellness Center in Johnson City.
It will be the coolest event in TN ‒ literally ‒ and it's all for an amazing cause! All proceeds benefit the Good Samaritan Ministries.
Start raising your funds today by registering your "plunger" and setting your fundraising goal.
Good Samaritan Ministries provides emergency needs for the poor, low income, homeless, individuals/families-at-risk, children, veterans, and elderly populations through education, mentoring and social services. Your fundraising efforts will go toward Good Samaritan's Free To Live and Program. This program provides help to incarcerated person looking to find a second chance by providing them with guidance and the ability to get find jobs and living.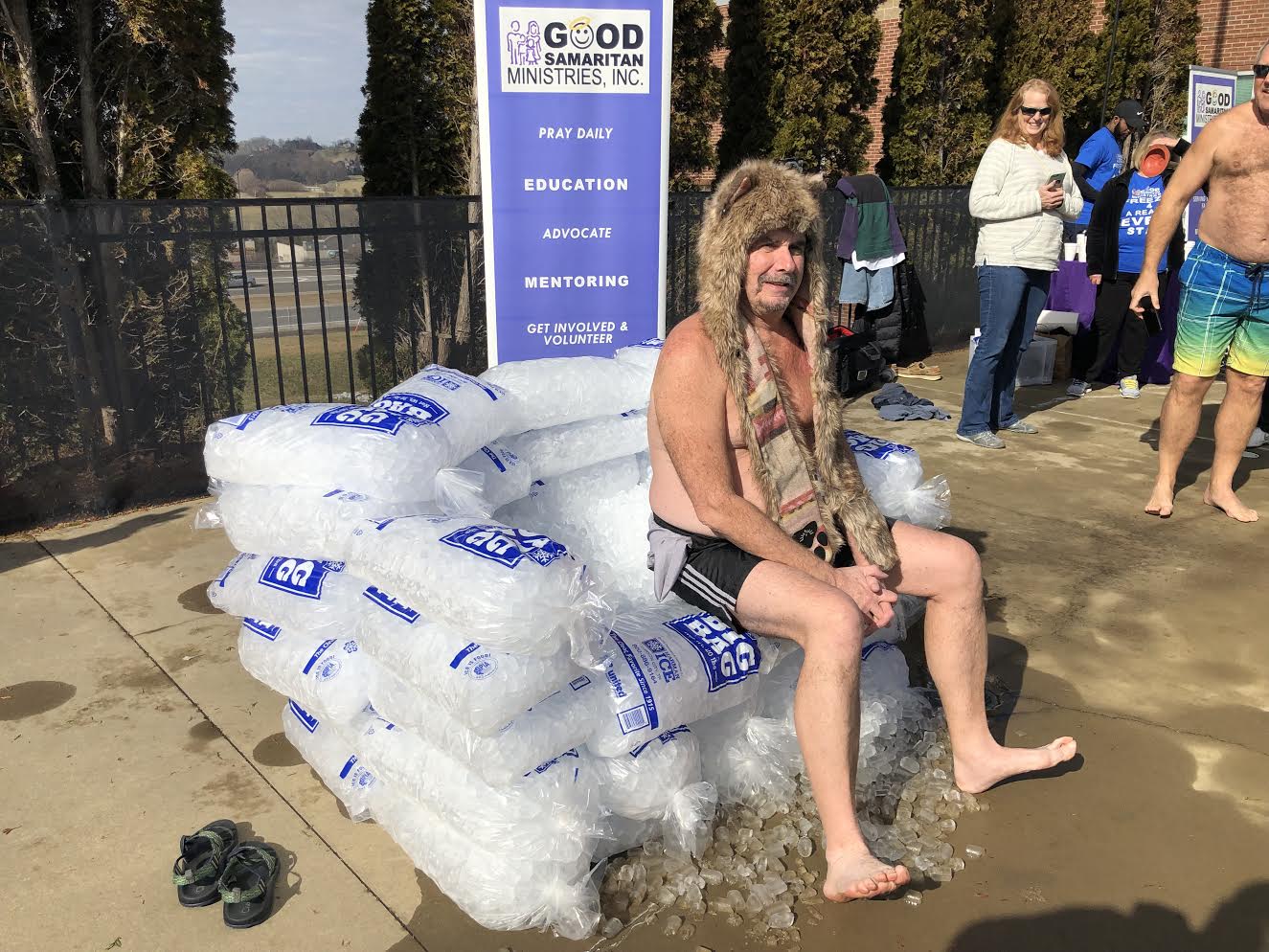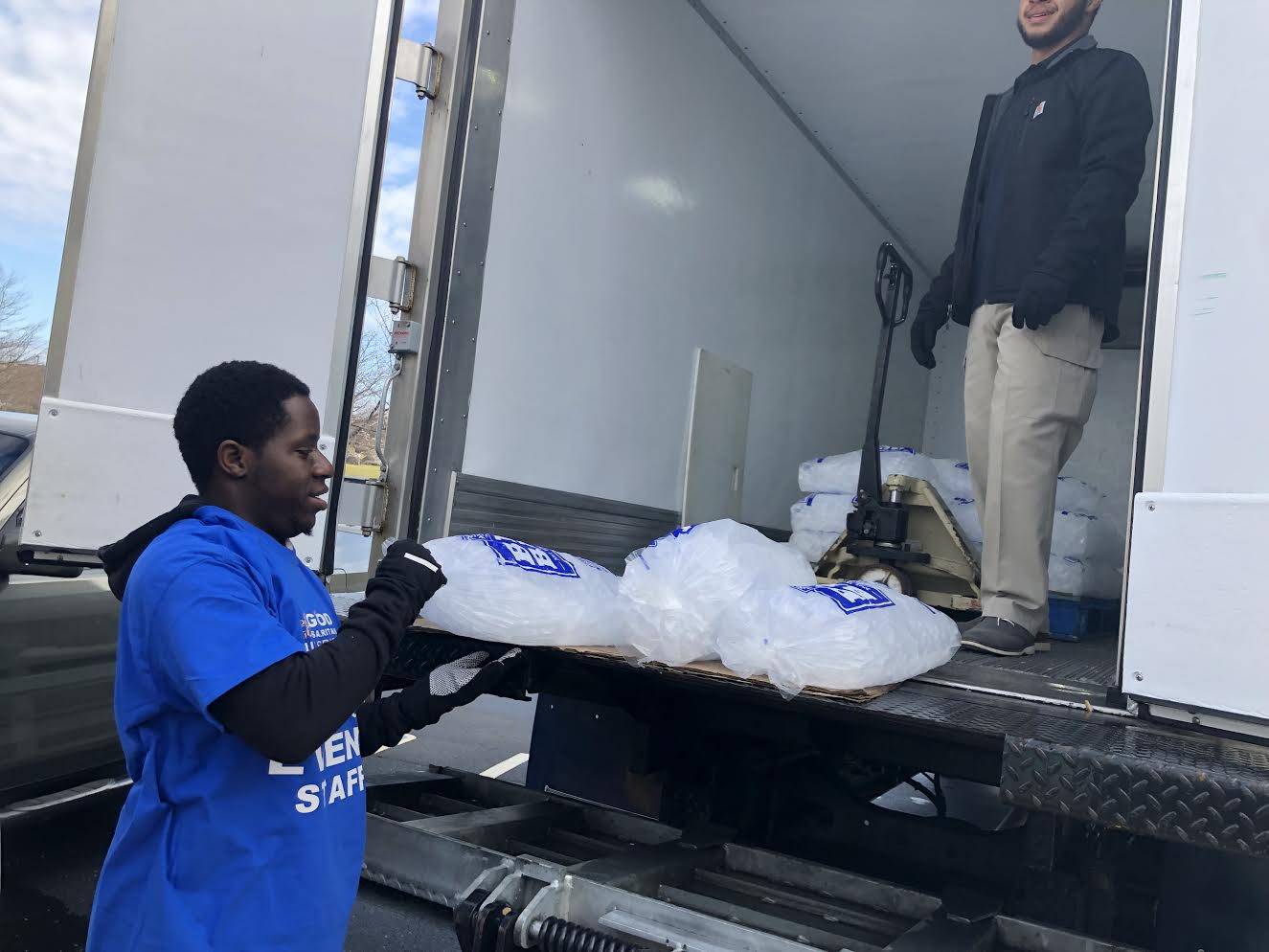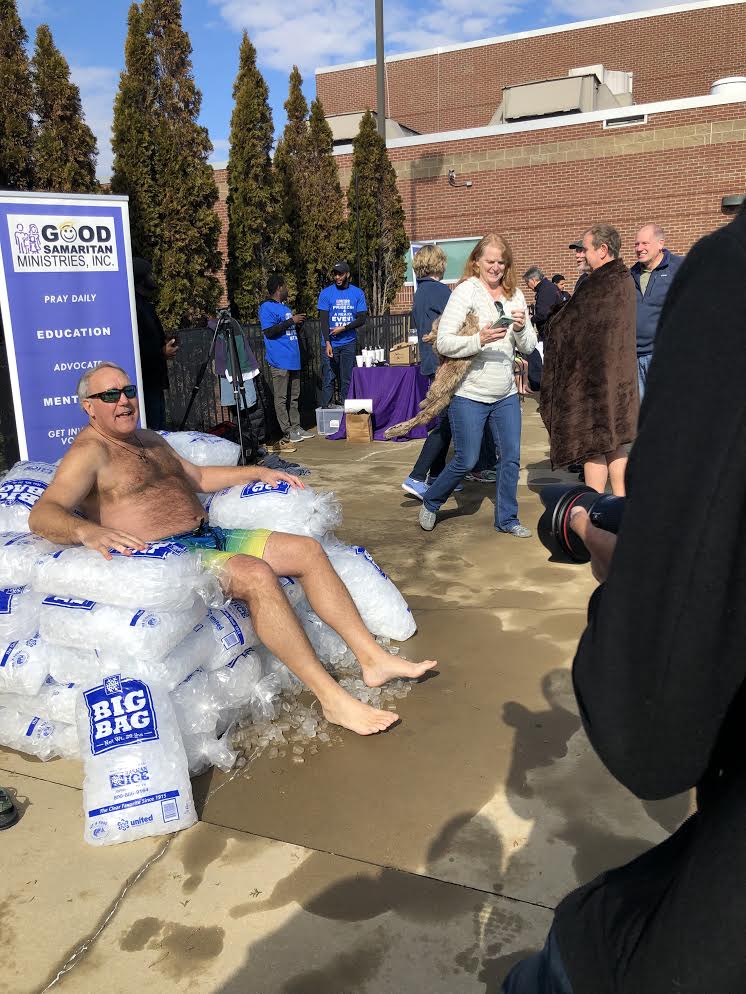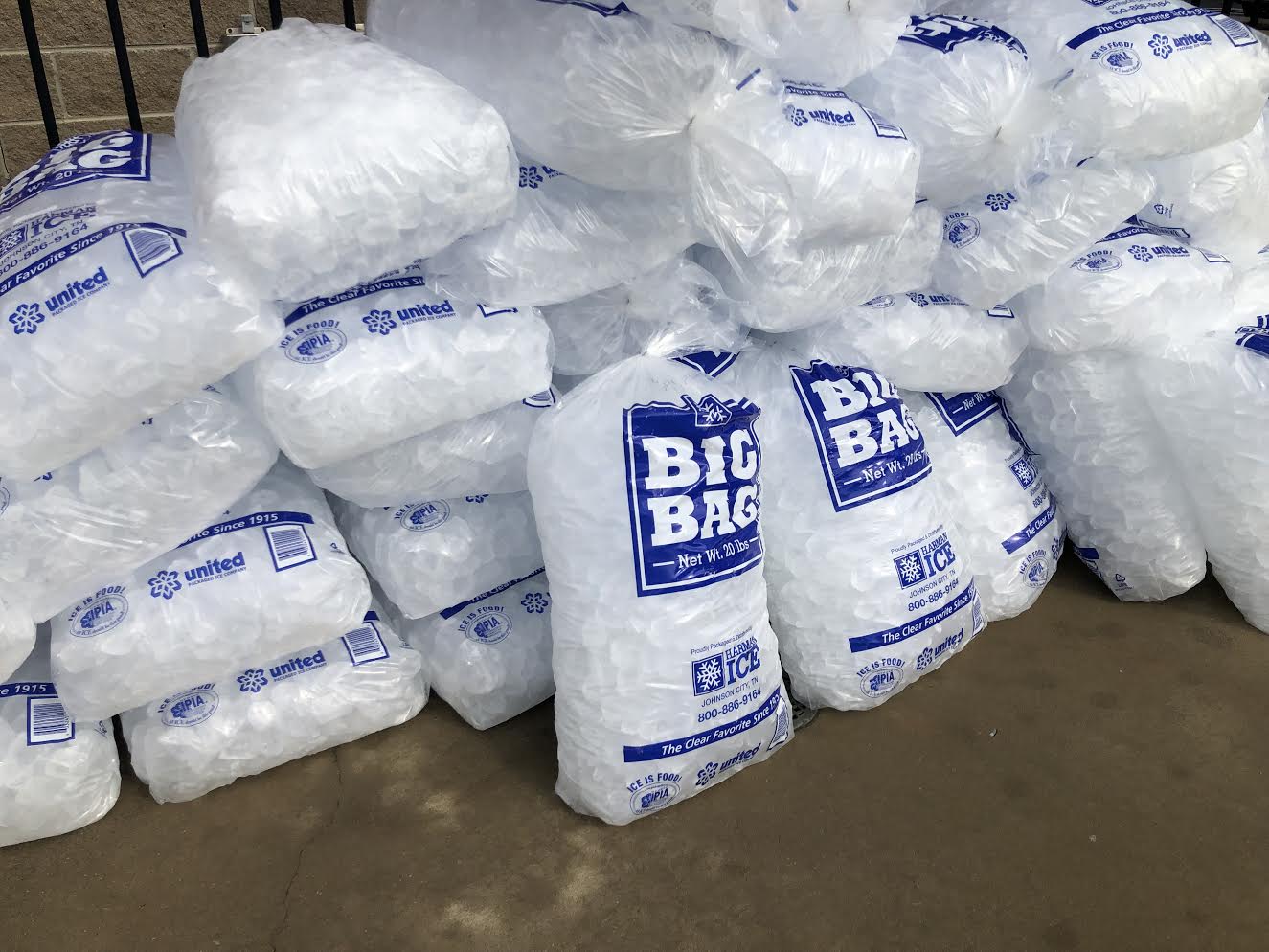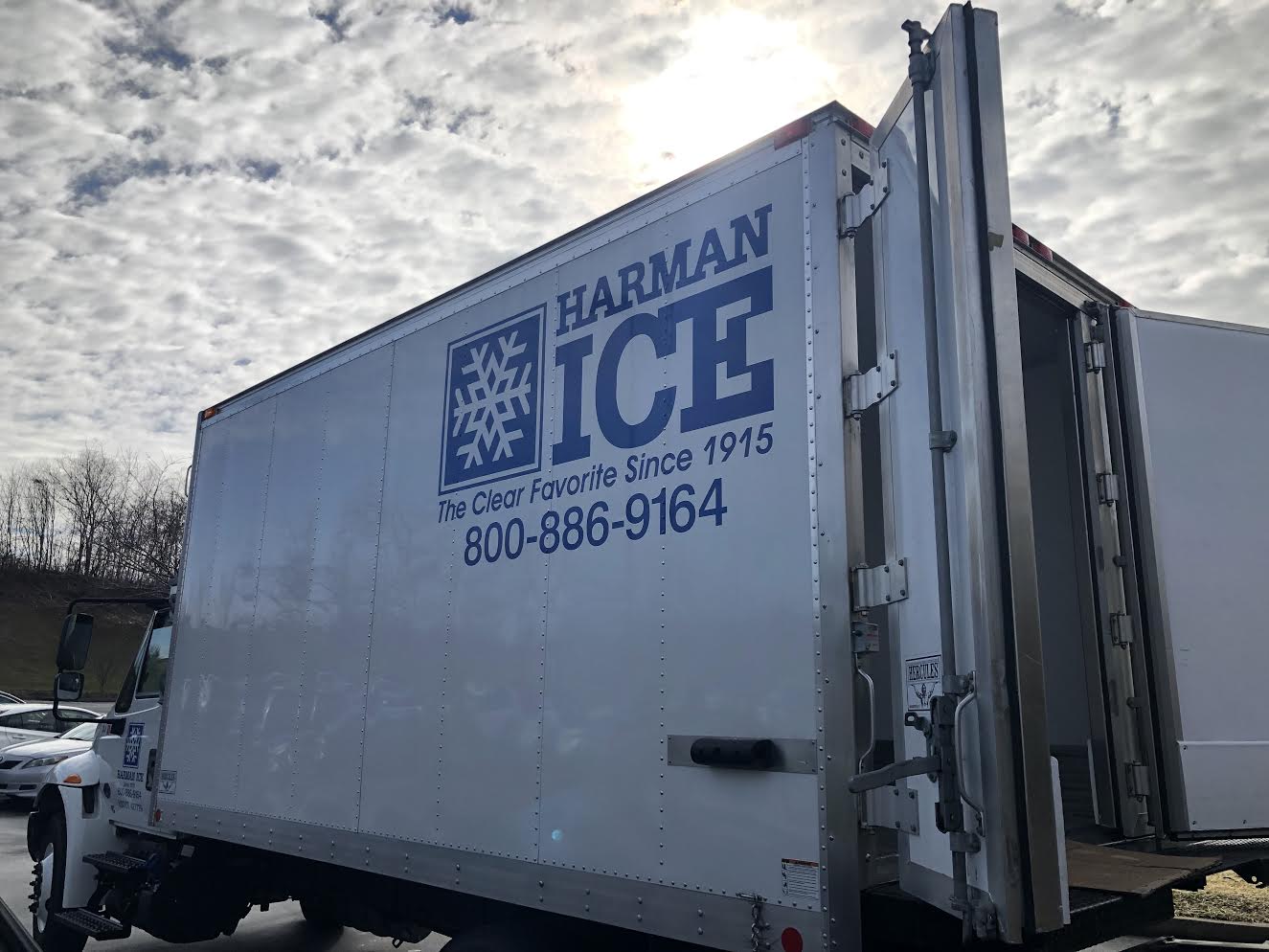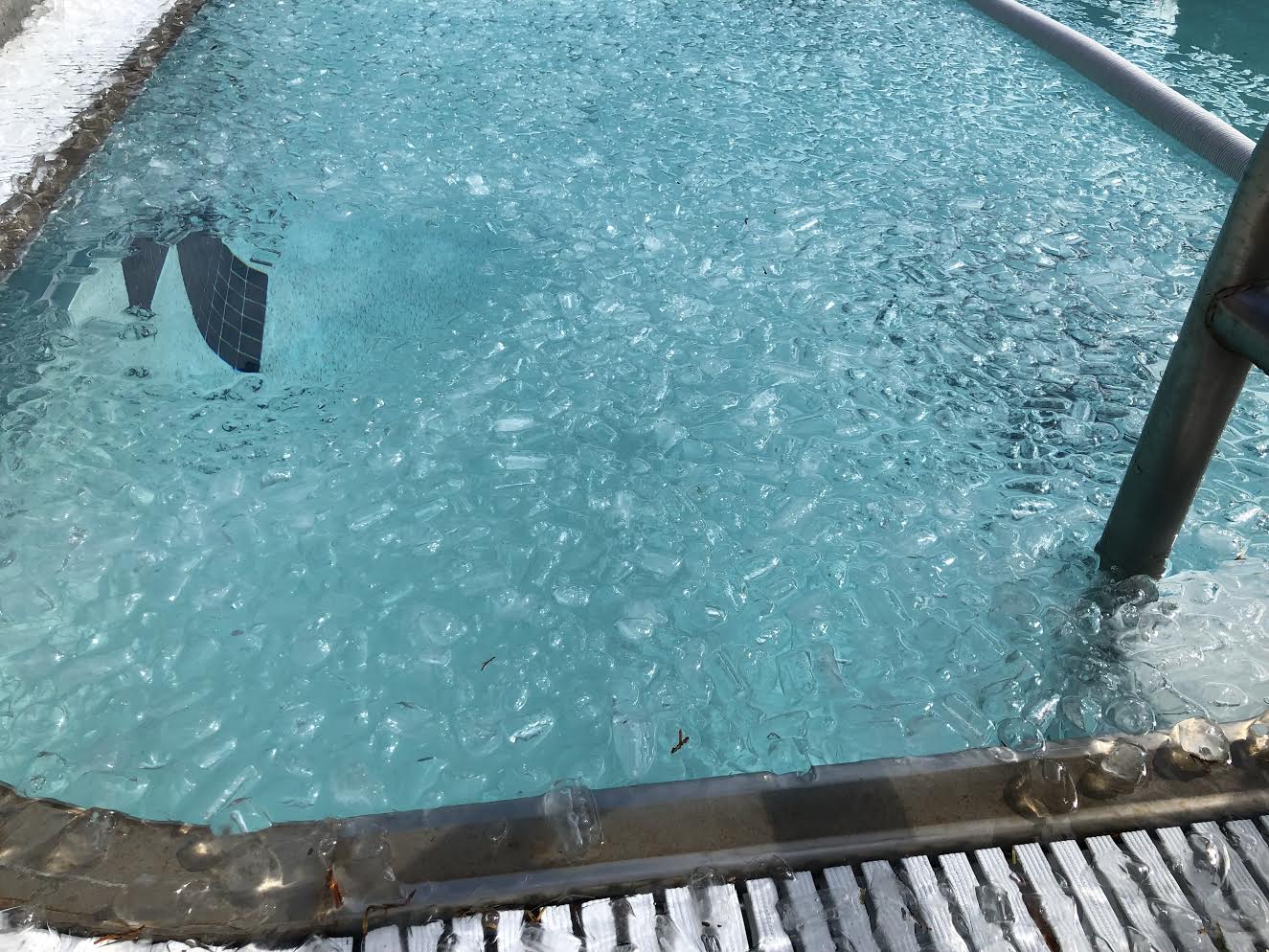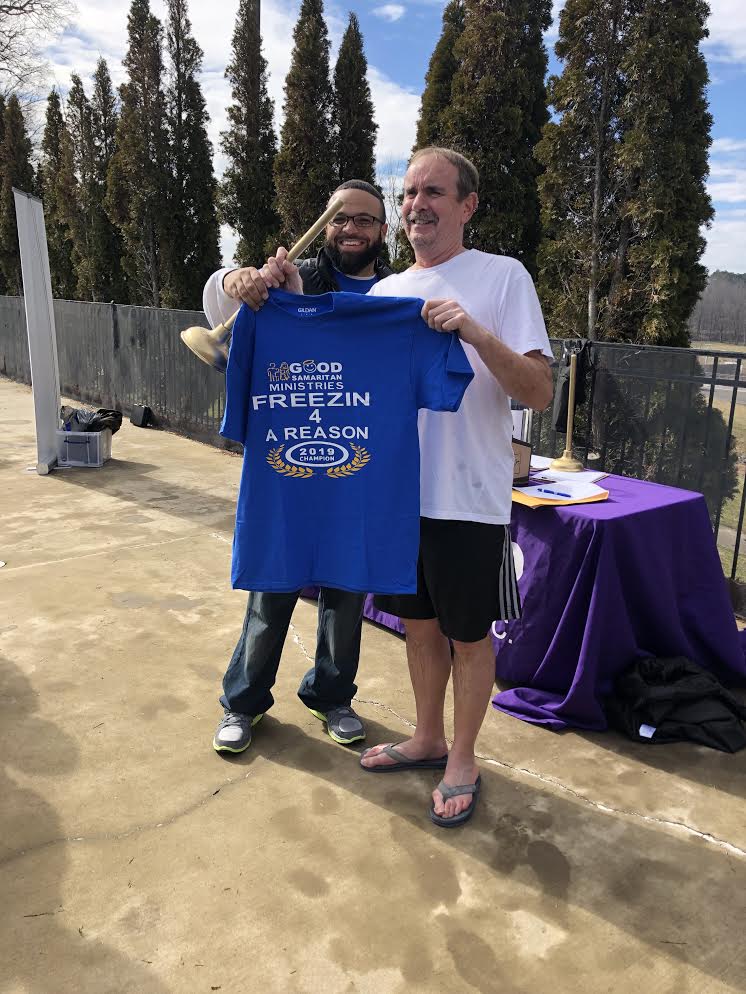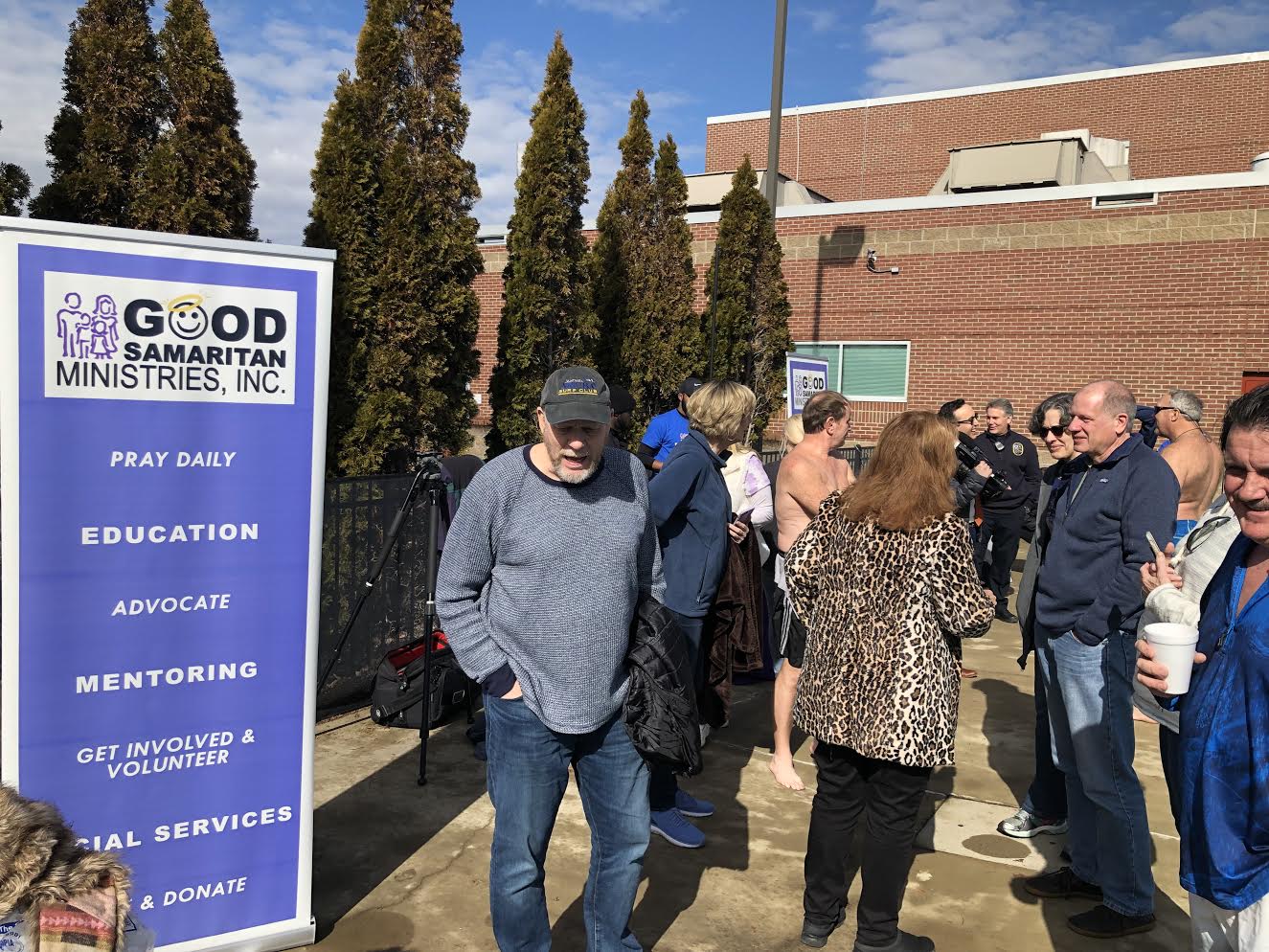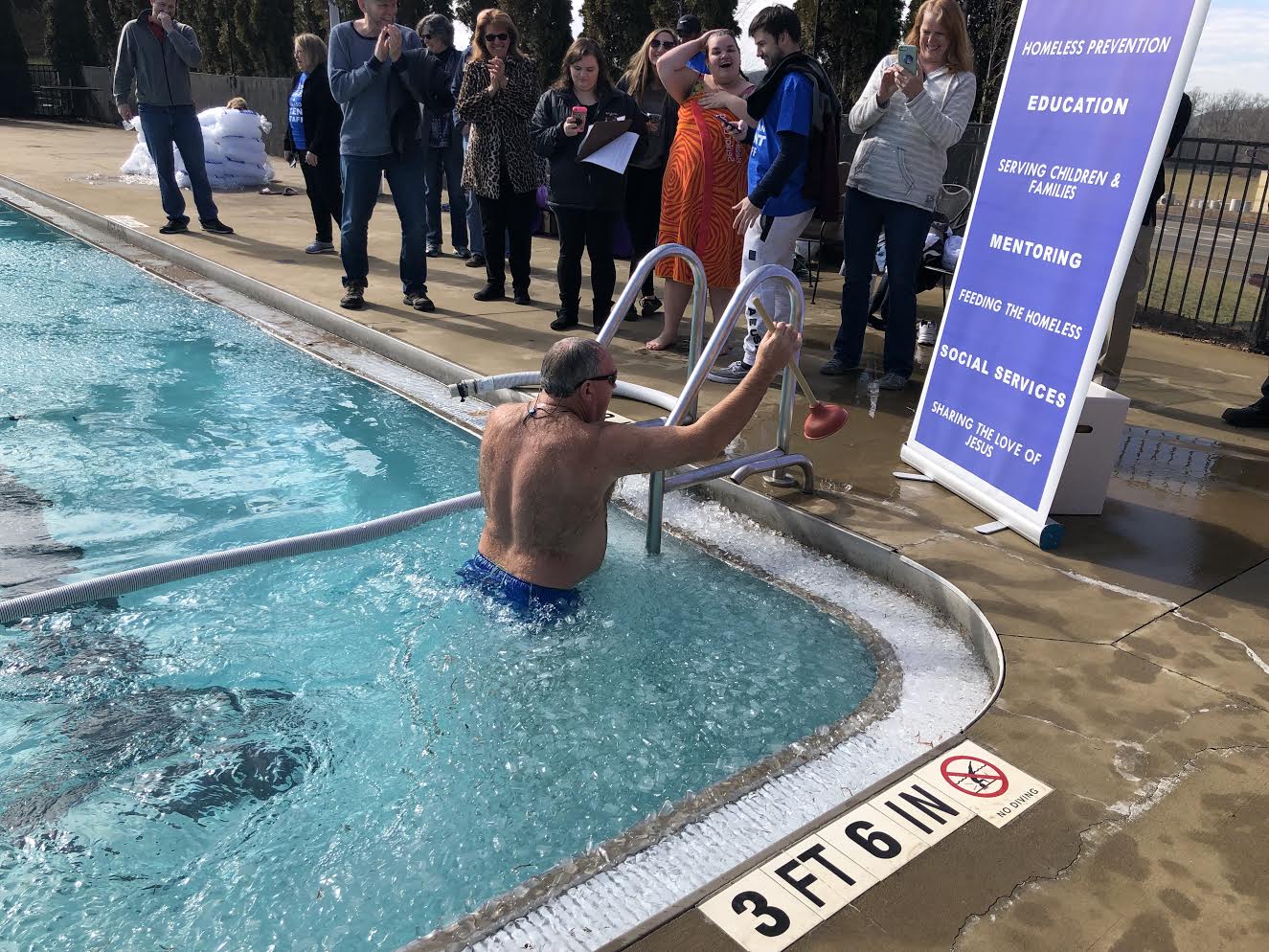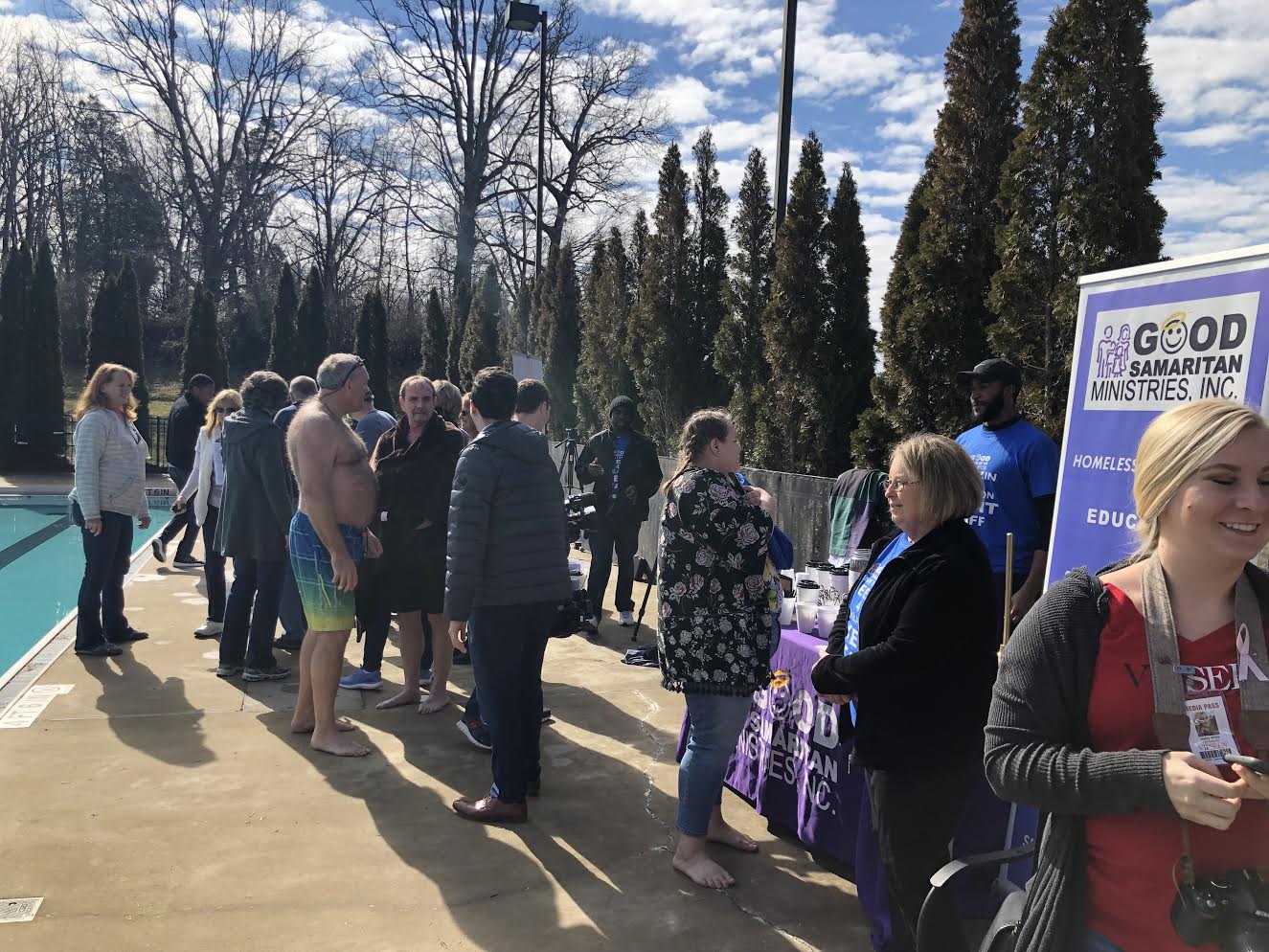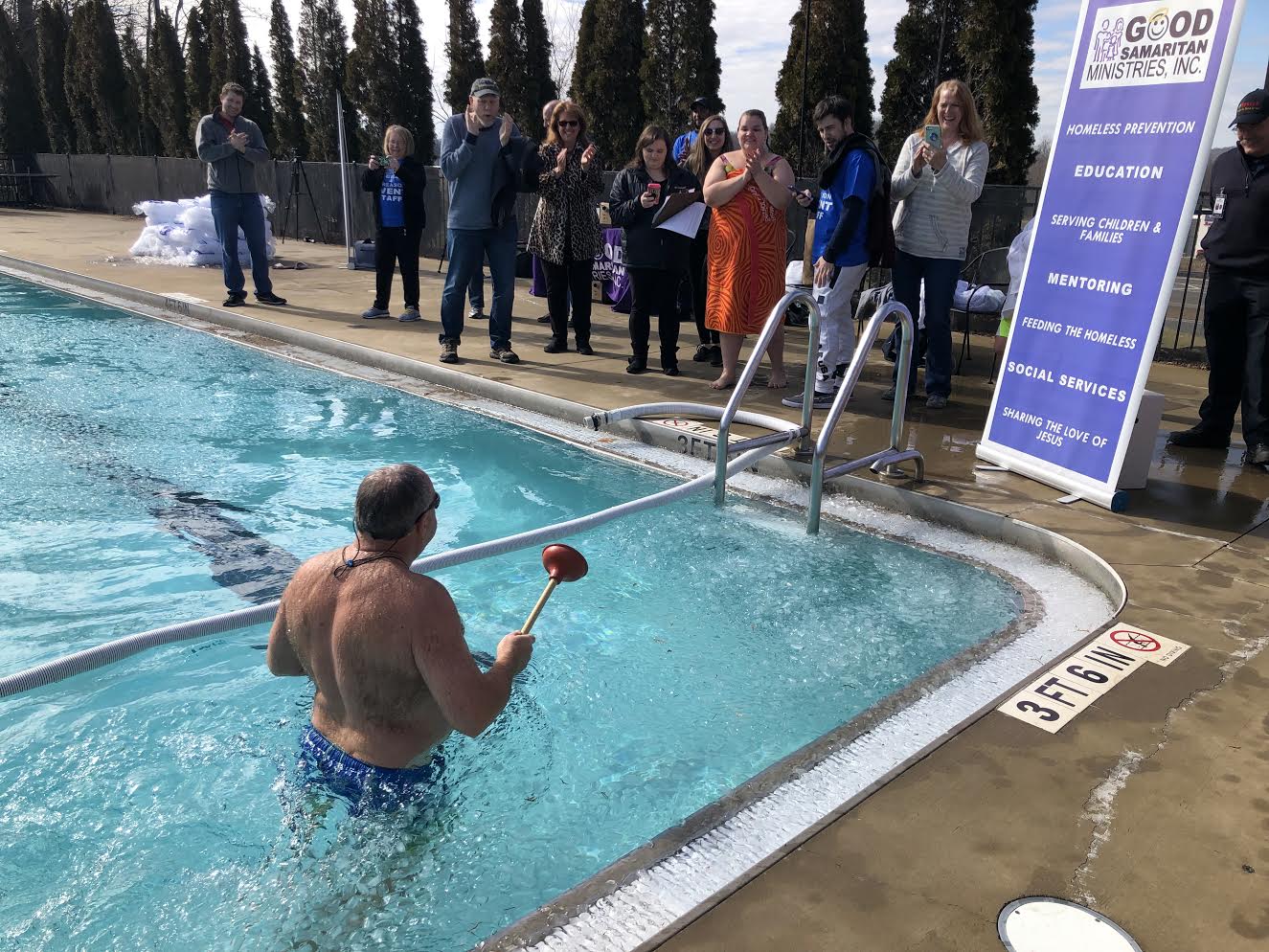 Frequently Asked Questions
We want to make sure you are prepared and ready to have a ton of fun at Freezin' For A Reason.
Take a few minutes to find all of the answers to all of your questions.
If you don't find what you're looking for, just ask!
WHAT IS FREEZIN' FOR A REASON?
Freezin' For A Reason is a fundraising event where people, (known as "Plungers")  jump into an icy pool at The Wellness Center in Johnson City in effort to support Good Samaritan Ministries.
WHEN & WHAT TIME DOES THE EVENT BEGIN?
The Plunge Date for 2020 will be announced.
IS THERE AN AGE REQUIREMENT TO PLUNGE?
There is no age requirement to participate in the plunge. Young children are more than welcome to Plunge and that decision is left to the sole discretion of a parent or guardian. Individuals under the age of 18 are required to have a parent or guardian present at the Plunge at all times.
WHERE WILL THE PLUNGE HAPPEN?
Location for 2020 will be announced.
WHAT DO I WEAR TO PLUNGE?
You may wear whatever appropriate clothing you want to Plunge. Many teams dress up and coordinate costumes, and we suggest that you bring a towel and dry clothes to change into after you are finished Plunging.
WHERE DO I CHANGE CLOTHES BEFORE AND AFTER PLUNGING?
Location will provide separate men's and women's changing areas for all Plungers. The Wellness Center will not be responsible for any personal items that are lost, misplaced or damaged at Freezin' For A Reason. 
IS ALCOHOL ALLOWED AT THE PLUNGE?
Your content goes here. Edit or remove this text inline or in the module Content settings. You can also style every aspect of this content in the module Design settings and even apply custom CSS to this text in the module Advanced settings.
WILL THERE BE PUBLIC COVERAGE OF THE PLUNGE?
Put on your best smile and be prepared. Local television and social media posts will occur during this event. You'll want to look your best as you plunge into the icy pool.
WHAT IS FREEZIN' FOR A REASON CANCELLATION POLICY?
The event will happen rain, or shine, or sleet or snow. In the event of inclement weather affecting road conditions, we ask you use your best judgement. The most important thing is the safety of everyone.
CAN SPECTATORS COME AND WATCH?
Of course. We actually encourage it. Bring your friends and family out to come support your Plunge. Donations are welcome for all spectators.
ARE PRIZES AWARDED FOR CERTAIN CATEGORIES?
Yes. Prizes/trophies will be awarded in the following categories:
• Best dressed
• Most donations raised
DO I HAVE TO PAY TO PLUNGE?
Freezing' For a Reason is a fundraising event for Good Samaritan Ministries, Inc. We encourage each Plunger to raise a minimum of $100 in order to Plunge. However, no plunger will be refused with a monetary donation.
DO I NEED TO PRE-REGISTER?
No. You do not have to pre register, but if you do, it sure would be helpful. If you are not registered, you can register the day of the Plunge and bring your fundraising donations with you to turn in.
HOW DO MY SPONSORS MAKE AN ONLINE CONTRIBUTION?
Direct your sponsor to the "Donate" page to submit their contribution. In the Comment Section, direct your donor to put "FFR" your name so you will receive the credit for the donation. You will be notified by Good Samaritan Ministries of any contribution made in your name.
ARE CORPORATE MATCHING GIFTS PUT TOWARDS MY FUNDRAISING TOTAL?
Yes. As long as the matching gift is received by Good Samaritan's Ministries prior to your Plunge, it will be added online to your fundraising total.
WHAT DO I DO WITH MY OFFLINE DONATIONS?
Please bring all offline donations with you to check-in. Cash and check donations will be added to your fundraising total and corresponding incentive level. If you are not able to collect all of your offline donations prior to your Plunge, you can mail in donations to:
Good Samaritan Ministries, Inc.
Attn: Freezin' For A Reason
100 N. Roan Street
Johnson City, TN. 37601
Please Note: Only offline donations received by Good Samaritan Ministries, Inc prior to check-in will be added to your fundraising total.
WHO SHOULD CHECKS BE WRITTEN TO?
Good Samaritan Ministries
Memo: Freezin' For A Reason 
CAN MY DONATION BE REFUNDED?
Charitable contributions to Good Samaritan Ministries are non-refundable.
ARE DONATIONS TO GOOD SAMARITAN'S MINISTRIES, INC, TAX DEDUCTIBLE?
Yes. Good Samaritan Ministries is a registered 501(c)3 nonprofit organizations. Please contact our office for our tax/EIN number.
Volunteer at the Plunge
Volunteer positions are always welcome. Not the type to jump in a frozen pool in the middle of winter? Volunteers are always welcome to help with a large variety of roles. You can still be a part of the action (and fun) while supporting the Plungers and Good Samaritan Ministries. 
Visit here to volunteer today!