Good Samaritan Ministries rely on our community to help provide items to our neighbors. Our programs have specific donation needs and we appreciate your help to obtain these items. We will bring a donation barrel to your location and arrange to pick it up when you have completed your donation drive. We'll help craft a donation drive to meet our needs and your goals!  
For more information about our donation program, please contact Good Samaritan Ministries at (423) 928-1958 or programs@gooodsamjc.org.
Receipts are available upon request. All donations are tax-deductible.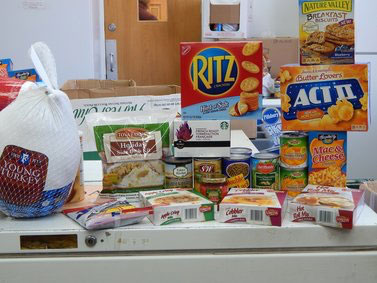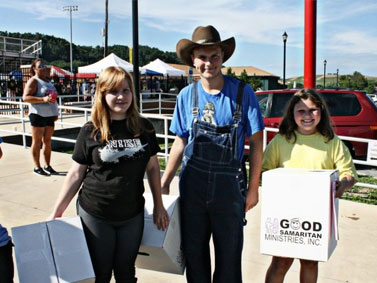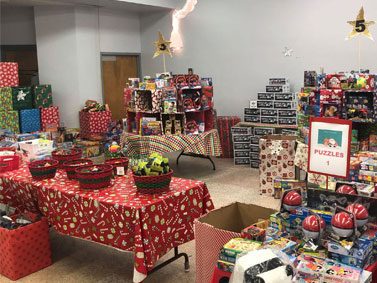 Food Programs
We have food programs year-round. You can help collect items such as:
Cereal
Soup
Canned Meat (Vienna Sausage, beef stew, etc)
Macaroni and Cheese
Fruit (Fruit cups or canned fruit)
Peanut Butter
Ravioli/ Canned Spaghetti
Spaghetti Sauce
Pasta Noodles (Dry)
Canned Vegetables
Syrup
Baking Mixes
These are especially needed during our Summer Food program (May-July) and the Thanksgiving and Christmas seasons.
Back 2 School Program
We provide school essentials to children attending school such as:
Backpacks
Pencils
Pens
Paper (loose-leaf)
Composition notebooks
Scissors
Crayons (24 ct.)
Binders (1",2")
Index cards
Bottle Glue/Stick glue
Pencil pouches
Markers (12 ct.)
Colored pencils (12 ct.)
These are new items that are typically suggested for children to bring to school
Be A Light Program
We provide a marketplace for families to shop for contemporary Christmas gifts for children such as:
Gift Cards ($25 value)
Sports gear
Electronics
Personal care products
Books (children and Young Adult)
These are new items that will become Christmas gift for families
Drop-Off Locations
100 N Roan Street
At our Donation Center on Good Samaritans main campus. Donations drop off hours are Monday – Friday 12:00pm-5:00pm
331 Industrial Park
​At our Piney Flats location. Donations are accepted Monday – Friday from 9am-3:30pm.
Become a Good Samaritan Advocate by organizing a Drive!