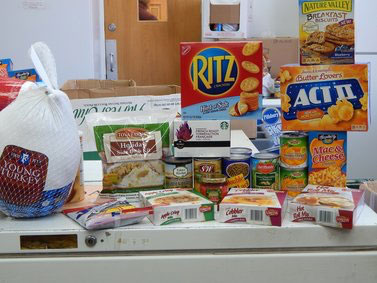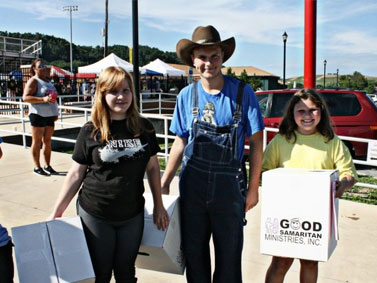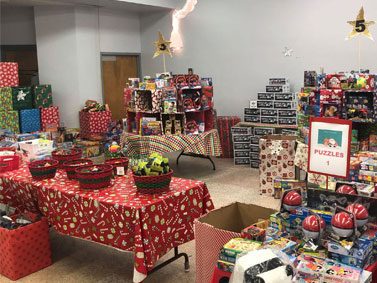 Food Programs
We have food programs year-round. You can help collect items such as these:
1. Cereal
2. Soup
3. Canned Meat (Vienna Sausage, beef stew, etc)
4. Macaroni and Cheese
5. Fruit (Fruit cups or canned fruit)
6. Peanut Butter
7. Ravioli/ Canned Spaghetti
8. Spaghetti Sauce
9. Pasta Noodles (Dry)
10. Canned Vegetables
11. Syrup
12. Baking Mixes
These are especially needed during our Summer Food program (May-July) and the Thanksgiving and Christmas seasons.
Drop off: Food or other non thrift store related items, contact Seth Silicon at 423.833.2557 to orange donation drop off. 
For information on how you can help, please contact Good Samaritan Ministries at (423) 928-0288 or programs@gooodsamjc.org.
Receipts are available upon request. All donations are tax-deductible. ​
Back 2 School Program
1. Collect school items such as backpacks, pencils, paper, scissors, crayons, pens, binders, index cards.
2. Collect new clothing items such as socks and undergarments. 
Be A Light Program
Collect Christmas gifts for teens or the elderly! Suggested items for Drives:
1. Toiletries
2. Blankets
3. Gift Cards
4. Sports items
5. Headphones
6. Books
Drop-Off Locations
100 N Roan Street
At our Donation Center on Good Samaritans main campus. Donations are accepted 24 hours. We ask that if the bins are full you come back during our open hours Monday – Saturday 9am – 3:30pm
331 Industrial Park
​At our Piney Flats location. Donations are accepted Monday – Friday from 9am-3:30pm.
We are grateful for your donations and can provide you with a tax receipt when you drop off. Thank you!
Become a Good Samaritan Advocate by organizing a Drive!