In which group did you volunteer and what time did you arrive at the program location?
I volunteered at both Thankful Baptist Church and Good Samaritan Ministries for the Back to School picnic. I was there to set up things and I was also at the prayers.
I was the first person to arrive, and I stayed to help clean up after the program. And I was probably one of the last ones to leave.
How did you get to know about Good Samaritan Ministries Back to School Picnic?
I am a member of Thankful Baptist Church and Aaron Murphy is our Pastor. So, when he needed assistance for the picnic, then he asked for volunteers, and I showed interest and I volunteered for the program.
Can you briefly tell me about yourself?
Right now, I work at an organization called Camelot and we help with housing, transportation, education, legal issues, counseling, and therapy. We have a need to help the community, so I come to Good Samaritan Ministries and I sit at the lobby, and I talk to the patrons that come in here and we help them meet their basic needs.
Can you tell me about your 'Back to School' picnic experience?
It was wonderful; it was very hot, but we helped a lot of people. We also set up a tent where we gave popcorn and snow cones, and the kids were so grateful they had a place to come and they enjoyed the events they had. They played knocker ball, where they stood inside an inflatable ball ran into each other, they giggled so much, and they also had haircuts for kids which was so great. One of the little girls was so happy that she got hair styled by a professional. And they got three new outfits: underwear and clothes in the box, along with a backpack filled with school supplies which lets them go back to school, with their hair held high and they have new clothes. It was an excellent event.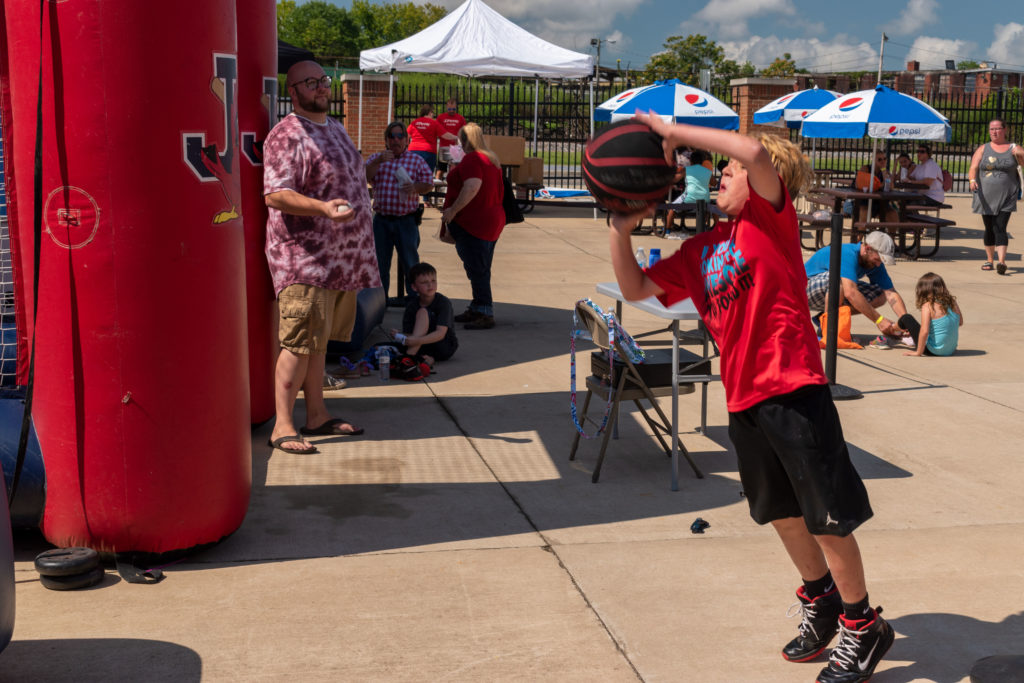 What would you say was the greatest blessing of back to school program?
The greatest blessing of the "Back to Program" was the opportunity it gave to children to have new clothes and shoes that actually fit and not hand-me-downs. To have everything that they needed to start school on a good foot, and they can wake up ready to go without the hindrance of lacking anything. They actually gave them everything they needed, all they needed to have a successful school year.
What would you say about the Northeast Tennessee region, did we have a good turnout?
They were able to help everyone that asked for help if they signed the list and participated throughout the summer. This Program was a cumulation of Food Box program for the summer. Every summer, three food boxes, one box per month, were distributed to cater to the feeding needs of children during the summer. A lot of kids only get the meals they provide at school, so these boxes were filled with pizzas, chicken nuggets, macaroni, cheese, sugar, flour, peanut butter, and a whole lot of things that can stretch and make a family have a good meal at least once a day, and that was excellent. Just to take care of the needs of the kids, when they are not in school.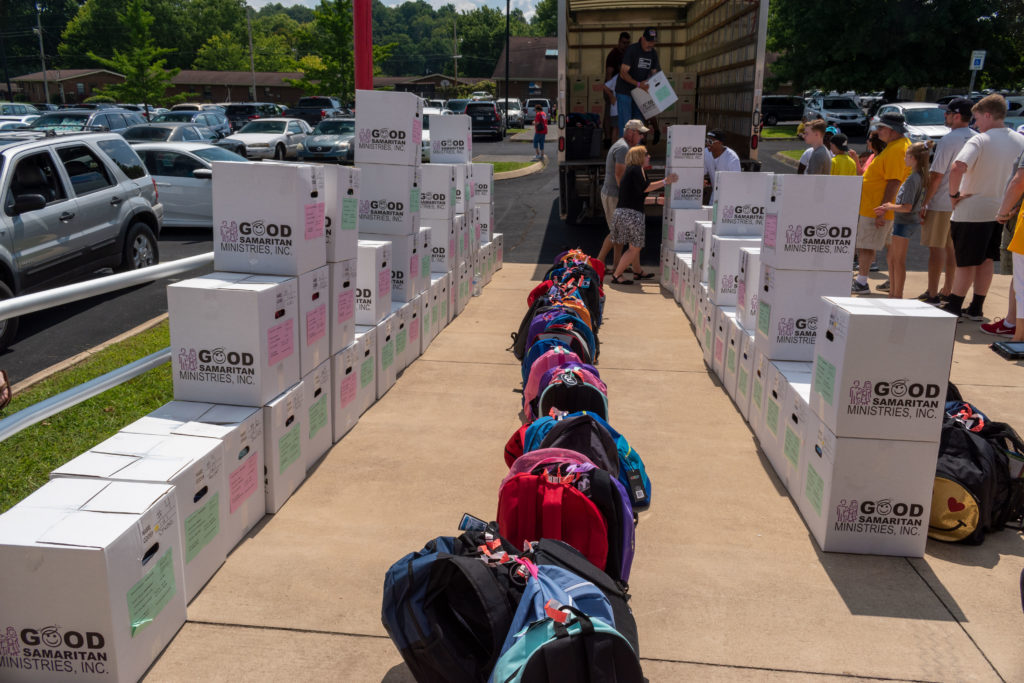 How was the turnout at the pop-corn station?
Children kept coming back for the snow cones, we had like four different flavors. (Smiles) And I think each of the kids tried at least two of each flavor. We were right beside the cotton candy station. We soaked them up on sugar (laughs . . .).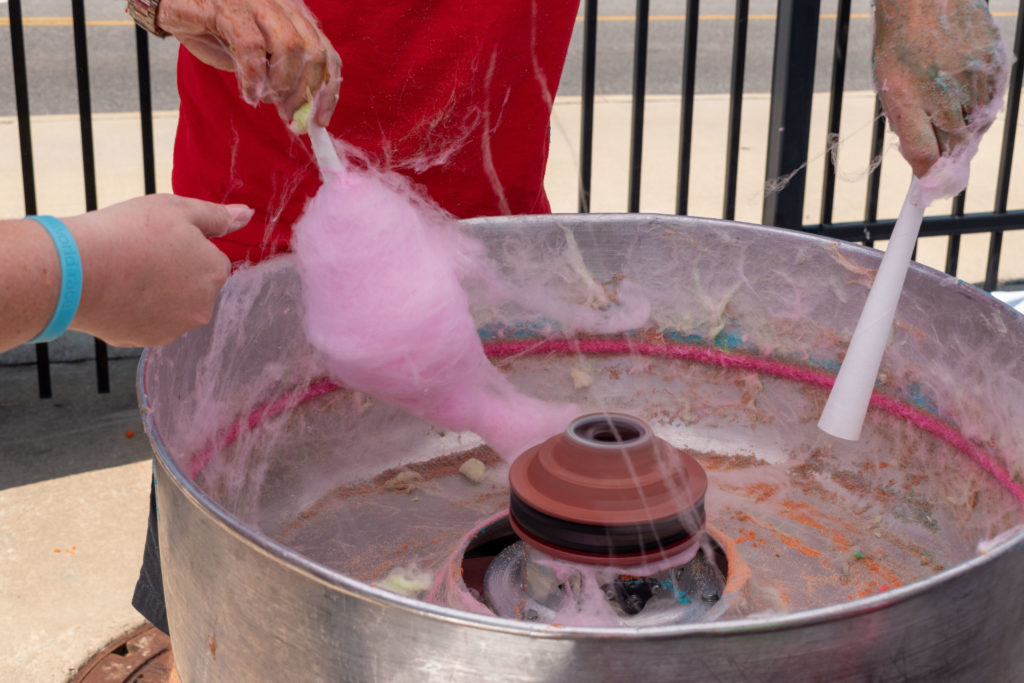 In general, what would you say about the back to school program?
I really think this was an excellent program, and I am grateful that my family was able to participate. My grandson wore one of his outfits to church on Sunday and he looked very nice. Everything fits nice, it was not just thrown together, it was a coordinated outfit, the shoes were right sizes. He had underwear and socks that fit. He was very excited to wear new clothes.
My grandson was very appreciative. He got the backpack with his school supplies and he modeled his backpack with his new outfit, and he was excited.
What can you say to other people who do not know about the volunteer and the 'Back to School' programs?
I would say that at least check-in at Good Samaritan Ministries if you have a need, let them know that you have a need, then you could see what programs and resources that are available to you here. And come in and volunteer yourself, that way you will be in the know. Because there is always somebody that needs some help, there is always someone to soften you, and if you give, and then you are more likely to receive.
What Is the greatest gift of volunteering to you?
The greatest gift of volunteering for me is to be able to help someone and to know that if you need help and you volunteer, they are more likely to help you too.

Visit our website at www.goodsamjc.org to learn more about us and our programs.