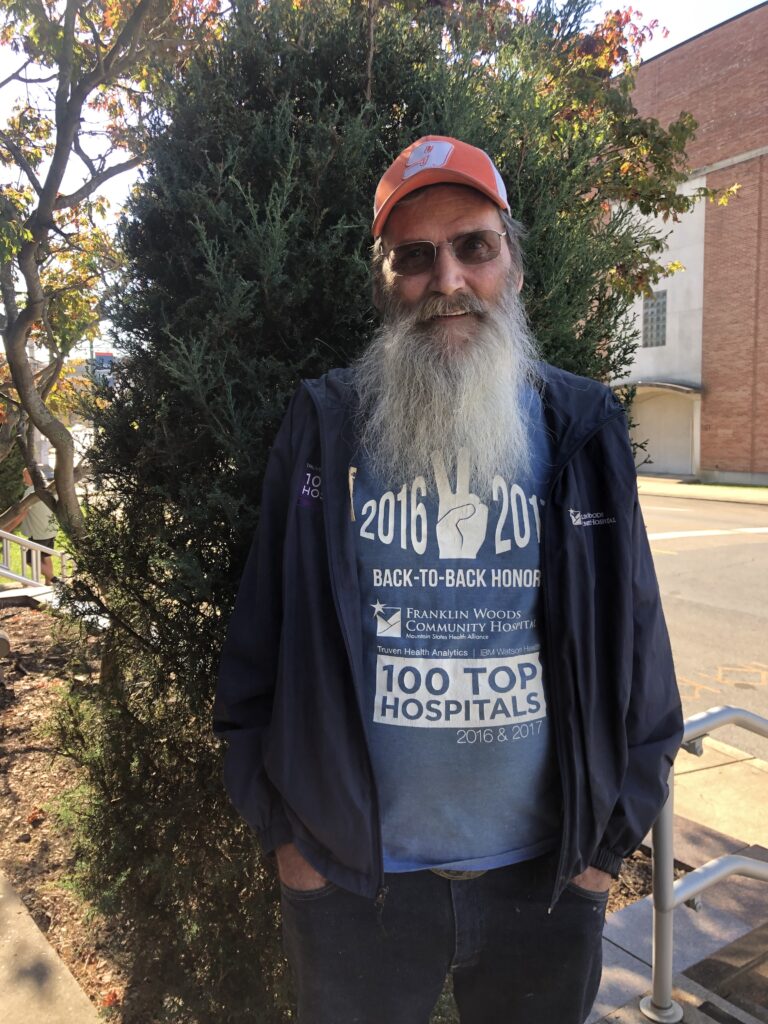 It's amazing what can happen in a year! Last November, Steve realized he needed help. His drinking had gotten worse since he had been forced to retire due to health problems. Having taken on too much debt and missing payments, he was $3,000 behind on rent and being forced out by his landlord. He turned to Good Samaritan Ministries for help.
Good Samaritan's ministry team offered their guidance. Initially, Steve was bothered by the advice, especially when it came to topics like money. He laughs when he shares that they didn't hit it off at their first meeting. After initially rejecting support, Steve realized his deep need and asked for another chance. When he finally learned to accept correction, life change began.
"[Good Samaritan Ministries] helped me get on my feet," said Steve in an interview. "If it weren't for [y'all], I would have never dreamed of it."
Born and raised here in East Tennessee, Steve always worked hard in jobs like farming or in the hospital. But he acknowledges that alcohol was the major cause of the problems in his life. He drank every night for 52 years. Motivated to get his life back on track, he drank his last sip in December 2022 and hasn't looked back.
"Drinking was running my life," said Steve. "Started drinking heavier and heavier. I had no food in the house. I was down to 128 pounds. Drinking took the place of everything in my life. Now I wish I had never touched it…I knew I had to quit or lose everything I had. Or lose my life."
Today, Steve is enjoying his life more than he ever has. With the help of Good Samaritan Ministries, his debts are paid off. He moved into government housing and has improved health insurance. A savings account has been set up for the first time in his life. And best yet, he feels better physically and mentally since he's quit alcohol.
"I'm sleeping the best I've ever slept in my life," said Steve. "I don't have to want for nothing. No more borrowing money wondering how I would pay it off. I enjoy myself now more than I've enjoyed myself in my life. If I can do it, anybody can do it. I still got a life to live and I'm starting a new life! I might be old but I didn't give up."
Steve is just one example of the many stories we come across at Good Samaritan Ministries. When the motivation is there, lives can be changed! Learn more about how our ministry provides assistance through education, mentoring, and social services by visiting our website at goodsamjc.org.